Plastic Cascade Mini Ring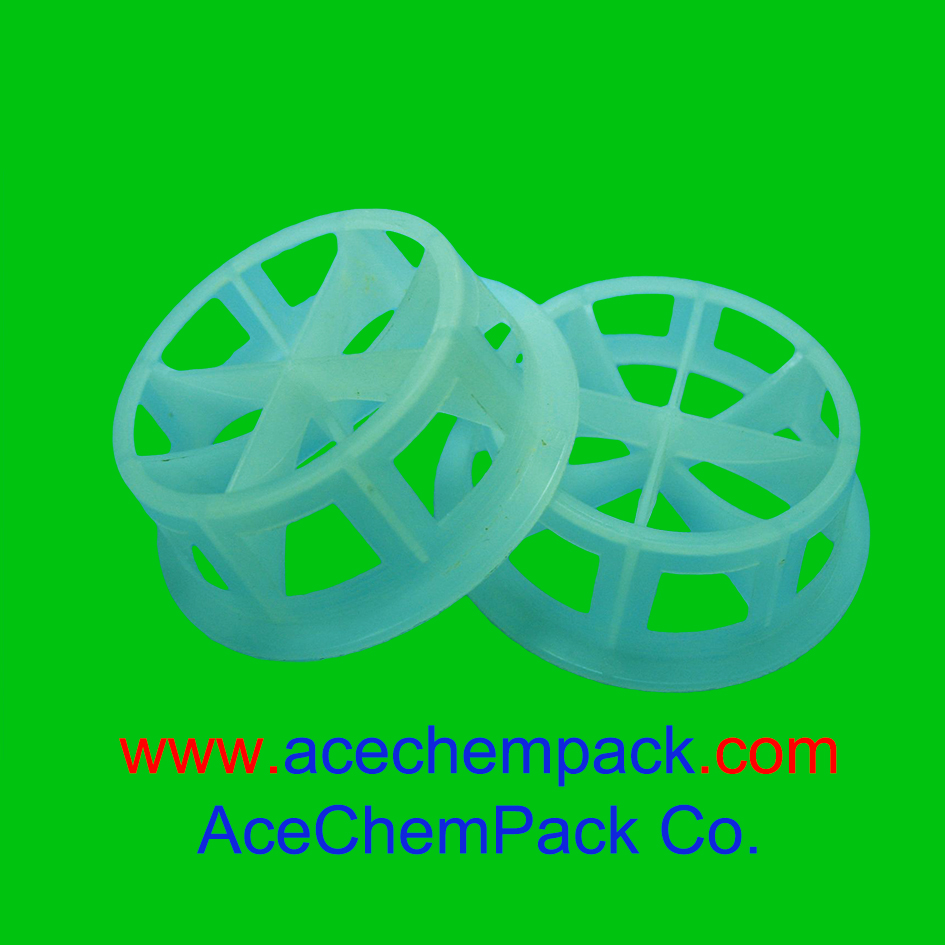 Application: AceChemPack Plastic Cascade Mini Ring is a kind of advanced packings which is made of heat resistant and chemical corrosion resistant plastics, such as PE, PP, RPP, PVC, CPVC and PVDF. So it is economical and has versatile industry standard with well-known performance characteristics.
· Absorption and stripping services
· Many environmental application
Performance:
High Capacity and Low Pressure Drop
· Low aspect ratio increases capacity and reduces pressure drop. The preferred vertical orientation of the packing axes allows free gas flow through the packed bed.
· Low pressure drop and high capacity allows smaller column diameter and blower sizes in new installations.
· Multiple sizes provide ability to optimize capacity and efficiency based on application requirements.
Fouling Resistant
· Open structure and preferred vertical axis orientation inhibits fouling by allowing solids to be more easily flushed through the bed by the liquid.
High Mechanical Strength
· Ring and spoke construction and preferred vertical orientation provide high mechanical strength, which allows use in deep beds.
Material: PP,PE,PVC,CPVC,PVDF,PFA etc.
Specification of Plastic Cascade Mini Ring:
Size

Dia.mm

Quantity n/m³

Bulk Density γp kg/m3

Specific Surface (a) m2/m3

Free Volume (ε) m³/m³

D16

299136

135.6

370

0.85

D25

81500

65.2

228

0.90

D38

27200

54.5

132.5

0.91

D50

10740

49.2

114.2

0.92

D76

3420

63.5

90

0.92

D100

1680

40

98

0.95

Metal Cascade Mini Ring | Metal Pall Ring | Ceramic Intalox Saddlel Ring | Plastic Teller Ring | Plastic super frame ball | Plastic pall Ring | Plastic Heilex ring